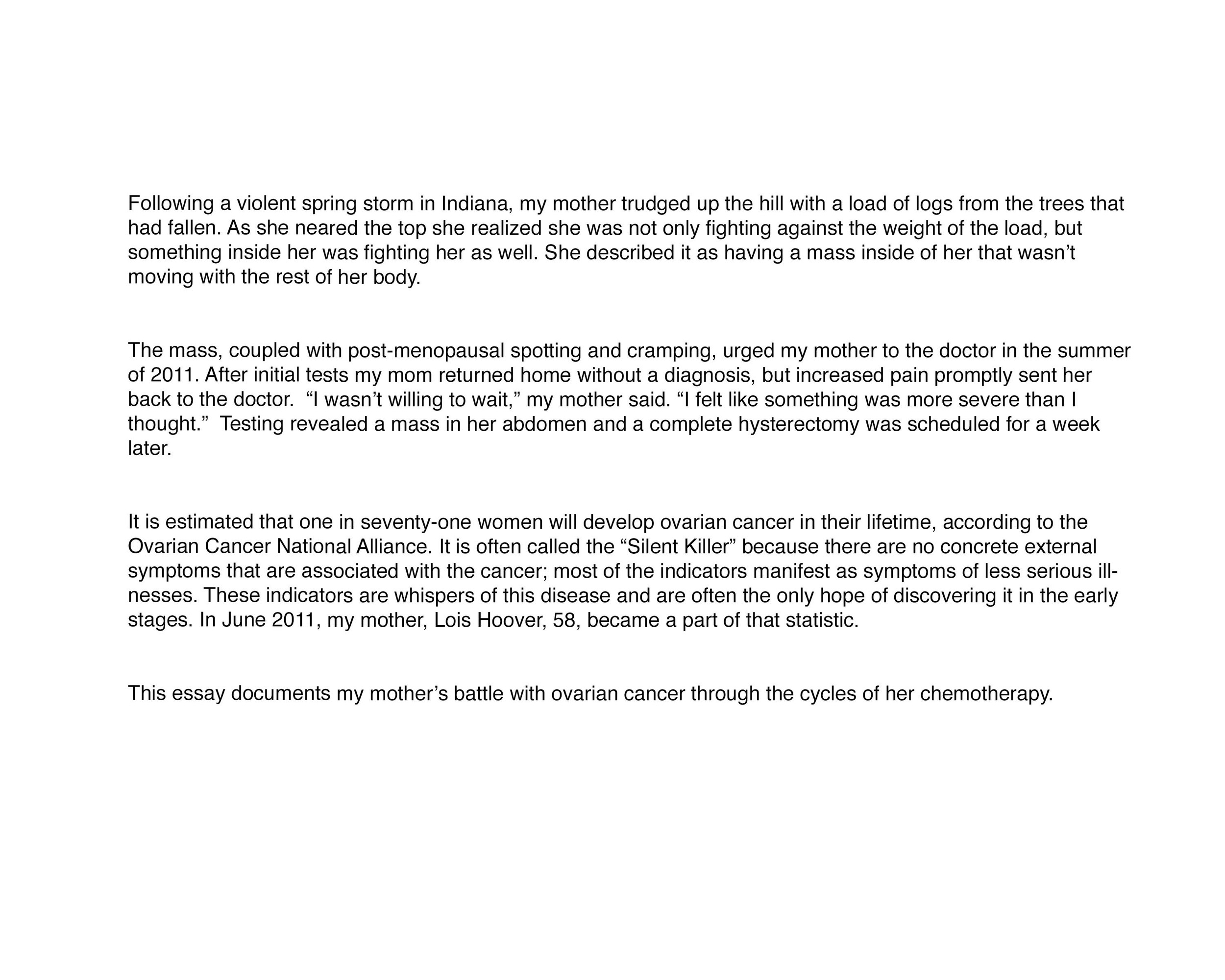 On a cold November day, Lois Hoover, 58, and her husband Jeff, 57, take a walk at the home in Bristol, Indiana. After a battle with ovarian cancer, they have started walking to build Lois' stamina.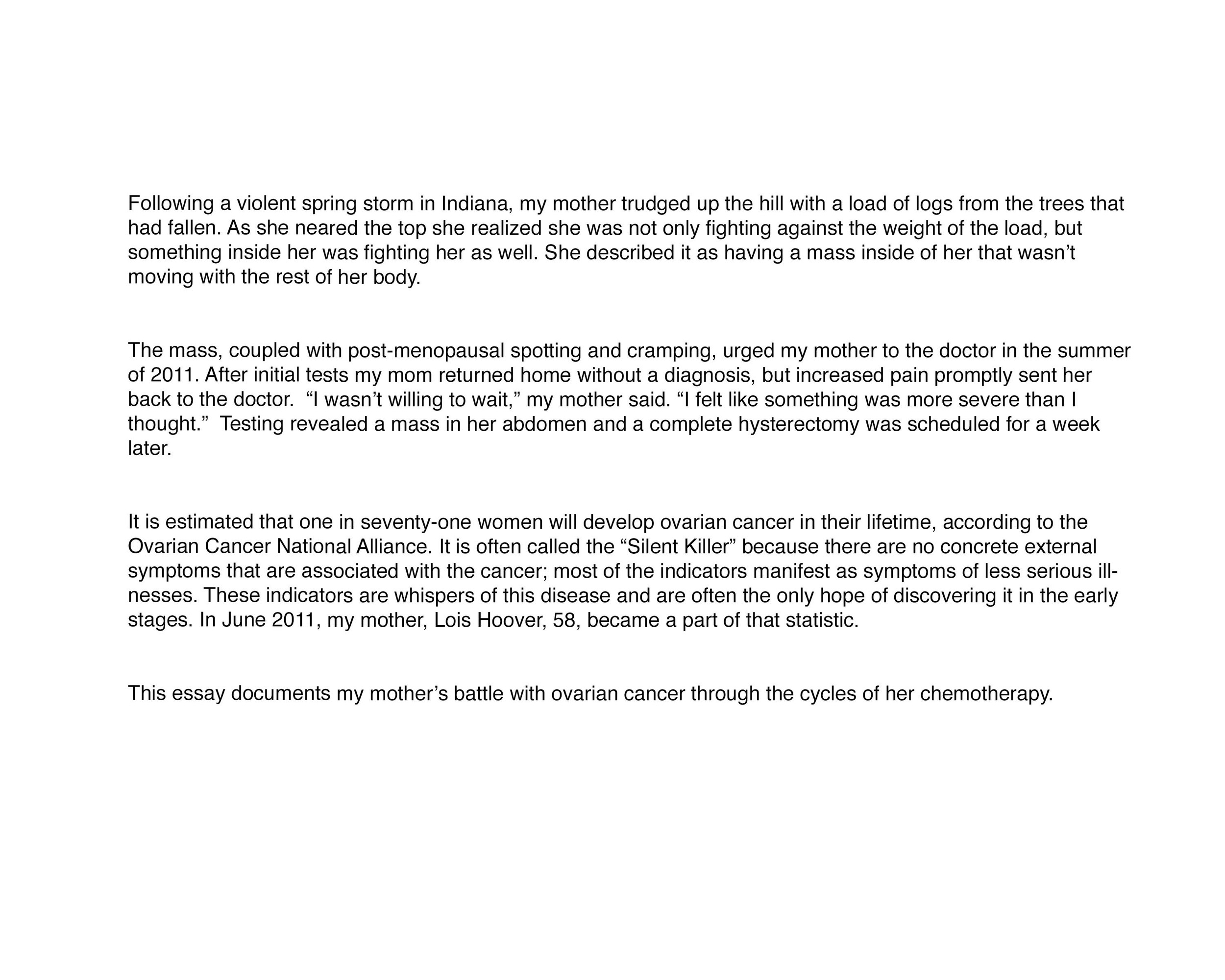 Anxiously, Lois Hoover reads the results of her latest blood test at work. Lois has been continuing to work her normal fifty-hour weeks even though the side effects of her chemotherapy are often very intense.
Lois has endured a total of seven chemotherapy treatments in hopes of eliminating the ovarian cancer that was found shortly after Mother's Day in 2011.
Lois and Jeff take a moment to pray before dinner. They have struggled through the process of battling cancer together even though it has caused a strain in their relationship.
Lois fights a wave of nausea as she tries to relax one evening. Nausea has been one of the worst side effects of this whole experience for her and one that she was the most worried about. "All my life, whenever something was wrong with me it was always my stomach."
Lois contemplates the chemotherapy bag at her last treatment. She, as do many other cancer patients, has a love/hate relationship with chemotherapy; knowing that it will simultaneously help her but also that she will have to deal with severe side effects.
A prayer meeting with the women's group at her church helps to give Lois strength in this battle. Lois' faith has helped to carry her through this process.
Even though she is battling cancer, Lois continues to carry out her everyday tasks. She works to live as normally as possible and even chooses hats and scarves that make her look like she is "going somewhere" instead of just being sick.
A body-wracking cough has developed in Lois' lungs due to her compromised immune system from chemotherapy. She was worried that the doctor wouldn't let her finish her chemotherapy treatments because of this illness.
Jeff has supported Lois throughout this process, however he often feels like he has failed because there are times where there is nothing he can do to help her.
A Thanksgiving dinner in the Hoover household brings the whole family together. Lois enjoys these times best as her children live "too far away" the rest of the time.
While Lois has completed her chemotherapy treatments, she still awaits a PET scan to find out if she is in remission.